Happy Galentine's Day!
In the spirit of celebrating love, we thought we would take the opportunity to share five (of many!) women's organisations that we admire and adore:
Sister Magazine are a feminist zine who aim to provide a platform for a generation who are frustrated by the constraints of gender in modern society. Previous issues have been released on the themes of sex, swag, and style (the latter which you can still find on sale here). Their upcoming 'Strong' issue is to be released at the end of February, which we're very excited to say will be featuring an article on Little Paper Slipper! Not only do they produce fantastic zines, but they also host great events which provide a platform for women to come together. LPS team member Jen recently visited a zine fair they hosted in East London (pictured below) and loved it. Upcoming events include a zine workshop at the Brighton International Women's Day event 4th March.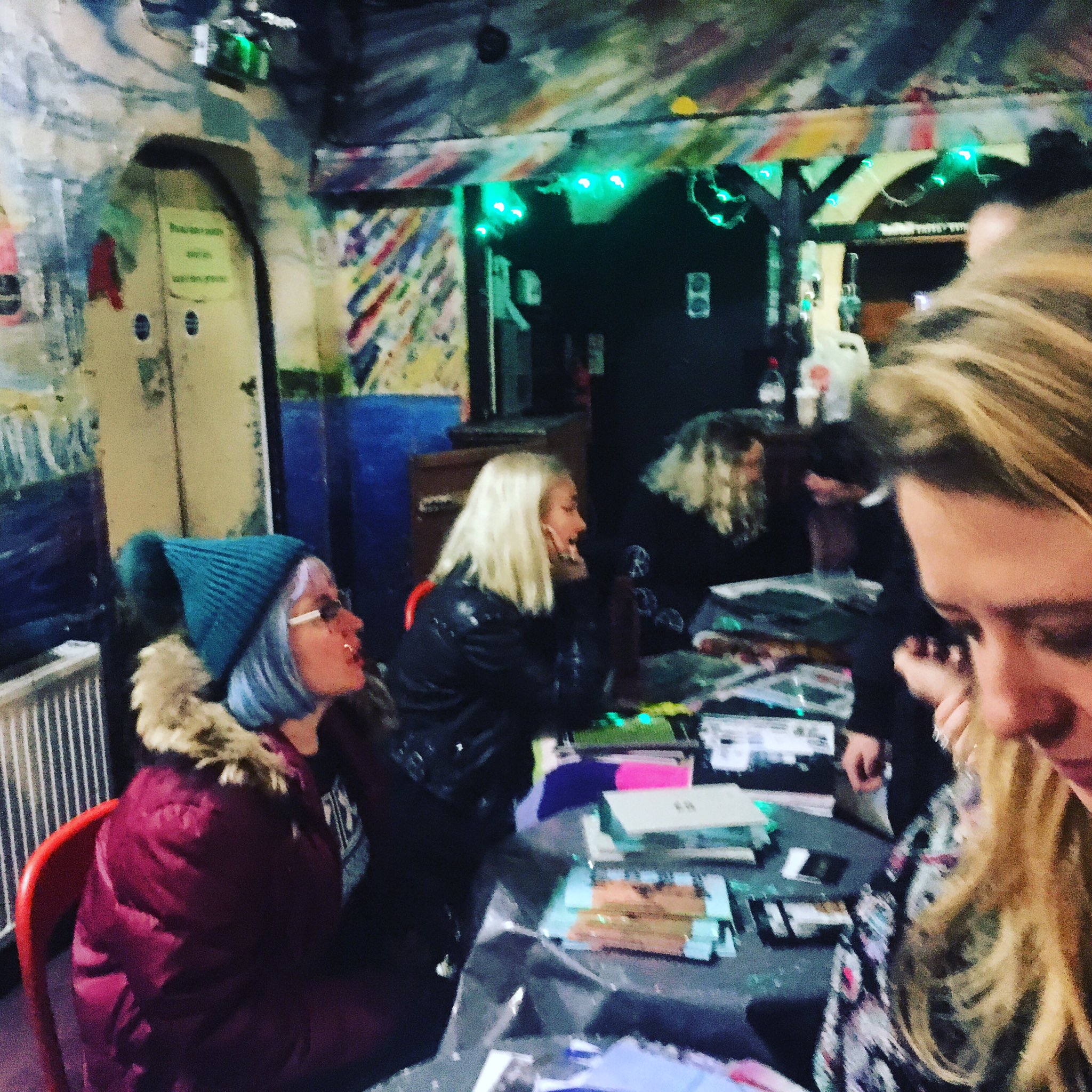 2) Women's Environmental Network
The mission of the Women's Environmental Network is to 'make the connections between women's health and well-being and environmental issues'. Based in Tower Hamlets, their projects include community food growing projects to offer a more sustainable and often cheaper source of food, briefings on health and harmful chemicals to allow people to make informed decisions about what they buy, and supporting the use of healthier and more sustainable to conventional sanitary products as part of their 'environmenstrual' (great pun!) campaign. We think their work is so valuable and creates great opportunities for people to get involved in their local communities.
Vulva La Revolution is a podcast made by Esther Jackson-Burton that celebrates and discovers what makes women innovative, interesting and inspirational. She is currently selling these T-Shirts that we LOVE – please send her a message on Facebook if you're interested in buying one!  (And you can download the podcast here!)
Bloody Good Period is one of the fantastic organisations working to combat period poverty in the UK, by providing sanitary products and toiletries to asylum seekers. And it couldn't be easier to help! Founder Gabby has set up an Amazon wish list so that people are able to buy products to be sent directly to the project.  Periods are an unnecessary pain even for those of us fortunate enough to buy sanitary products, so it's unimaginable what an extra nightmare it must be for those going through tough times. Please consider donating if you can – even one toothbrush or a box of tampons can really help.
5) Women of the World festival
Taking place 7th-12th March at the Southbank Centre, Women of the World (WOW) festival celebrates the achievements of women and girls everywhere and examines the obstacles that keep them from fulfilling their potential. The festival provides a wonderful opportunity  to hear inspirational and thought provoking speakers, take part in workshops and mentoring sessions and watch some amazing performances by female comedians, musicians, performers and writers. Plus, in some incredibly exciting news Little Paper Slipper has managed to secure a stall in the WOW Market (10th – 12th March), meaning you can come and see us there too! We are so excited to take part in such a wonderful celebration of women. Full details are currently TBA but our stall will be involving interactive workshops for the public, so please do come along and get involved! We can't wait!